Walcott - I'm not just fast
Arsenal's Theo Walcott is determined to add another dimension to his game and improve his all-round play.
Last Updated: 02/05/12 5:48pm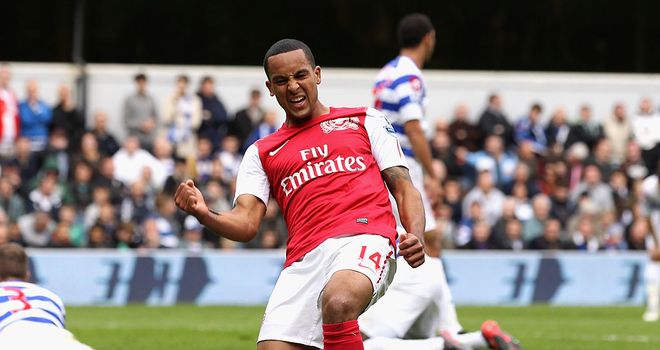 Arsenal winger Theo Walcott is determined to add more attacking dimensions to his game and improve his all-round play.
The 23-year-old is renowned for his pace which has seen him establish himself as an Arsenal regular and a member of the England squad.
This season the wide man has snared eight goals and provided nine assists, which has prompted plaudits from the excellent Robin van Persie.
For the England international, his goals and assists return this term is proof of his improvement.
One-dimensional
"At times people just expect me to knock the ball and run but it is not as easy as you think to be honest," he told Arsenal Player.
"As soon as you start doing that, the defender knows what you are doing every time. You need to change it because you can't just be one-dimensional.
"I am always going to be known for pace, I know that. But the next step is the finishing.
"I have a lot of assists this season but I don't think I am ever going to lose that."