Gera - Roy right for England
West Brom midfielder Zoltan Gera has backed Roy Hodgson to succeed as England manager.
Last Updated: 04/05/12 12:39pm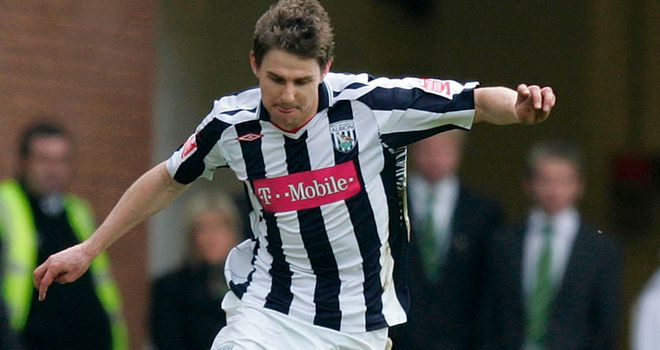 West Brom midfielder Zoltan Gera has backed Roy Hodgson to succeed as England manager.
The current West Brom boss has taken over the national job on a four-year contract but will be in charge of the Baggies for their final two games of the season.
He has guided the Hawthorns side to mid-table safety in the Premier League this season and the club are closing in on their highest placed finish since the 1980/81 campaign.
The FA have received criticism from certain quarters following the appointment of Hodgson, but Gera believes it is a shrewd choice.
The Hungarian also admitted that he and his colleagues were unaware of the news until it was confirmed.
He said: "I wouldn't say we knew the news sooner (than others) but one could suspect it and we knew by Sunday that he was having talks with the Football Association.
"I speak highly of him; he's an accomplished, skilled coach and also an intelligent man.
"I think the FA made a good decision by appointing him."
Hodgson has little over a month to prepare for the upcoming Euro 2012 tournament in Poland and Ukraine.
The new Three Lions manager will get his first chance to implement his ideas against Norway on May 26 before taking on Belgium seven days later.
Gera feels that Hodgson may face some difficulties in getting his message across to the international players but is confident that he has what it takes.
He added: "He can keep his feelings under control but when it's needed he can speed up. It's not easy for him because the European Championships start soon.
"Of course it's important how the players will adapt to his ideas because not everyone likes it when the approach is too tactical.
"But Roy Hodgson will create his team based on his ideas. I think England will surprise people; I expect that they will progress from their group."