Evans to undergo surgery
Jonny Evans will undergo an ankle operation but team-mate Ryan Giggs is keen to play in the Olympics.
Last Updated: 11/05/12 7:32pm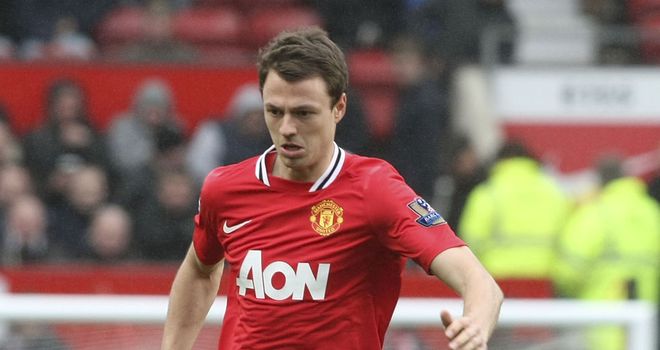 Sir Alex Ferguson has confirmed Jonny Evans will undergo an ankle operation in the summer after revealing Ryan Giggs is keen to play in the Olympics.
Northern Ireland international Evans was one of several Manchester United players who was in contention for inclusion in Stuart Pearce's Team GB squad.
However, in addition to United stating that Evans would not be up for selection for the Games, the centre-half has also been pencilled in for surgery.
"Jonny is not available, he's getting an operation in the summer so he is out anyway," Ferguson told MUTV.
United have taken a hard-line stance on all their eligible over-age players for the Olympics, with the exception of Giggs, who has indicated a willingness to be involved.
Happy
"It has come out as criticism. I don't understand that," said Ferguson of his Olympic stance. "The older players don't want to be involved.
"In the Olympics you play something a game every four days. Rio Ferdinand couldn't do that anyway.
"Ryan wants to play. I am happy with that. He is looking forward to it.
"Whether he plays three games in seven days is another matter - that is not my decision. But he does want to play because he has always missed out on the big tournaments with Wales."
Javier Hernandez will not be involved in Mexico's squad for the Olympics and Ferguson believes the Red Devils striker requires a break.
The United boss added: "Mexico have five games in the summer.
"After you have played a full season in England, five more games is a big task. We are trying to cut that down a bit.
"Mexico is a very patriotic country and all their players are patriotic. Javier wants to play. But we want him to get some proper rest."