Cisse ready for challenge
Djibril Cisse believes QPR's game against Manchester City is just as important as the Champions League final.
Last Updated: 13/05/12 12:16pm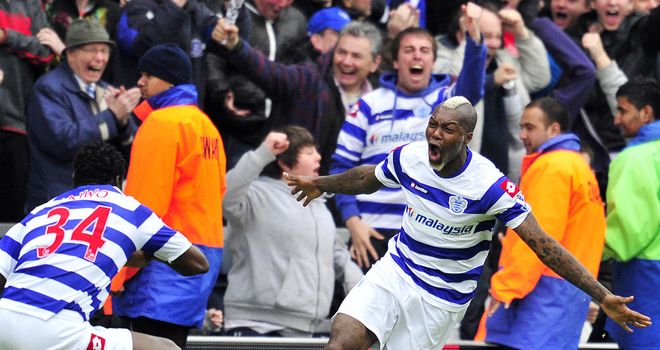 Djibril Cisse believes QPR's game against Manchester City is just important as the UEFA Champions League final.
The 30-year-old was part of the Liverpool side that claimed the top prize in Europe in 2005 when they beat AC Milan in a penalty shoot-out.
Cisse scored in the shoot-out and will again need to be on target as Rangers bid to stay in the Premier League on the final day of the season at the Etihad stadium.
City are closing in on their first ever Premier League title and the France international knows this last 90 minutes of the campaign are of premium importance.
Important
"I'm trying not to think about it but I know we are fighting for our lives," said Cisse.
"That is why this game is in my top three most important games ever in my career.
"The other two were positive games, the Champions League final with Liverpool and the French Cup final with Auxerre. If you lose you have another chance the next season.
"But if you are relegated then your chance has gone for at least a year to play in the Premier League again and it could be a long wait before you get another chance. It's a different kind of pressure."
Winner
Cisse has scored five goals since arriving from Lazio in January but it has not all been plain sailing for the flamboyant marksman.
He has also picked up two red cards which have seen him suspended for seven games and he is aware certain sections of the QPR faithful may blame him if they are relegated.
He added: "I missed seven games and now I have to give this back to the club and the fans.
"I have to pay them all back. It's up to me to change the situation and make sure the fans do not have bad memories of me. If I score the winner at City, people will remember me for that, not missing seven games."