Gilks hails Holloway
Matt Gilks has paid tribute to Ian Holloway ahead of Blackpool's return to Wembley, and thanked his boss for convincing him to stay.
Last Updated: 18/05/12 5:12pm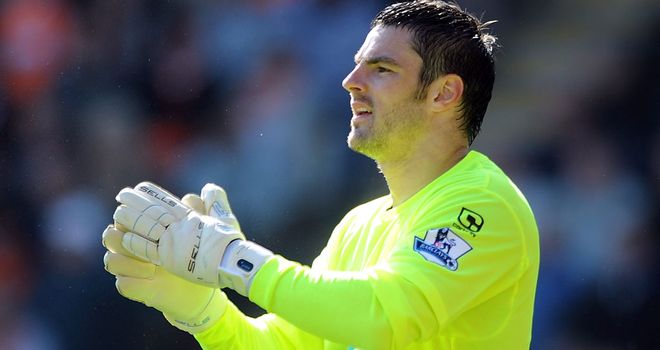 Matt Gilks believes Blackpool's return to Wembley on Saturday is testament to Ian Holloway, and has thanked him for persuading him to stay at Bloomfield Road.
The Seasiders take on West Ham in the Championship play-off final at Wembley on Saturday, as they attempt to return to the Premier League at the first attempt.
The success has come despite the loss of several key players following their relegation last summer, but Gilks thinks this is largely due to Holloway's methods.
He said: "We have total belief and trust in what he tells us to do. If we go up again, we owe massive, massive credit to him.
Honest
"He's a great coach and he wants people to be honest. We had a few words and a bit of a row a few weeks back. I told him a few things that perhaps he didn't want to hear, but that's the honesty that he wants from players. It was all out in the open and the next day it was put to bed.
"It shows in this squad with how well we've done this year that that's the policy we have. I can't fault the guy."
Persuaded
And it was Holloway who convinced the 29-year-old not to follow the likes of Charlie Adam and David Vaughan out of the exit door.
Gilks continued: "I was very close to leaving. There were a couple of clubs speaking to my agent and we were waiting on answers.
"Fortunately they took their time and Blackpool didn't. Ian Holloway was on the phone to me non-stop, I was going to turn it off at one point!
"But he persuaded me to come back. I'd missed five or six months through injury in the Premier League and I needed to play football again
"Thankfully it was the right decision because of where we are, plus it's possibly been one of the best seasons I've had."