Harry's final dilemma
Harry Redknapp admits he will not let the outcome of the Champions League final drive him crazy.
Last Updated: 19/05/12 2:34pm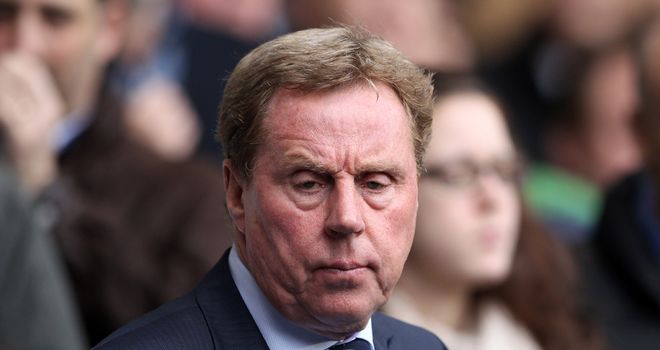 Harry Redknapp admits he will not let the outcome of the Champions League final drive him crazy.
The Tottenham boss has travelled to Munich to watch the final between Chelsea and Bayern Munich with the result having a huge bearing on Spurs' plans for next season.
A win for Chelsea will mean that they will take Tottenham's spot in next season's Champions League, despite Redknapp's men finishing fourth in the Premier League.
Redknapp admits it is strange having Tottenham's fate out of his own hands, but he feels they deserve to play in Europe's premier competition next season having finished above Chelsea in the Premier League.
"I can't affect the result, what happens, happens today," Redknapp told Sky Sports News. "At the start of the year we wanted a top four finish for Tottenham which would have we felt gave us Champions League football.
"But if Chelsea win we can't do anything about that, if they lose we get Champions League football next year so what will be will be.
"Obviously we want Champions League football if we can get it next year and we feel we deserve it this year.
"But normally you expect if it was an English team in the final you would expect them to be in the top four positions and that wouldn't have an affect anyway so it is just amazing that Chelsea finished sixth this year in the league, but what can you do?
"I am not going to sit there and get screwed up about it tonight.
No impact
"I have got no impact on tonight's result whatever I want or feel is not going to have an impact on how the games goes.
"I wanted to finish in the top four with Tottenham and I think it was a fantastic achievement by the players to finish in the top four as we did and we couldn't do anymore.
"We finished above Chelsea, above Liverpool and getting in them top four positions is getting more and more difficult every year.
"Next year will be even harder, again this year was difficult enough Man City and Man Utd are going to be there every year, Arsenal have been there every year since the Premier League started, Chelsea are going to be there again next year, Liverpool are going to push as will Newcastle, you have just got to improve and see if you can be up there amongst them teams."