Hazard keeps clubs waiting
Lille star Eden Hazard has kept his Premier League suitors guessing and says he has still to decide on his future.
Last Updated: 21/05/12 8:03am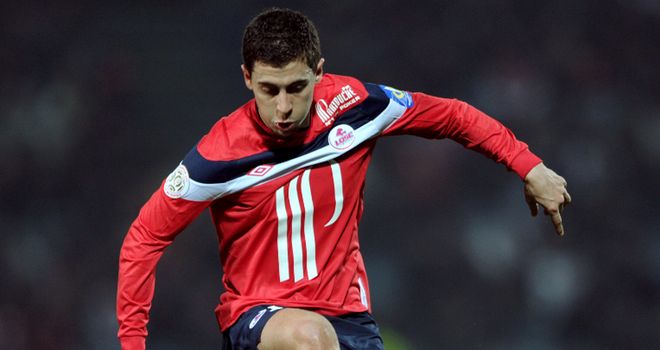 Lille star Eden Hazard says he is still to decide where he will be playing his football next season - keeping his Premier League suitors on their toes.
The Belgian wonderkid signed off in Ligue 1 with a hat-trick against Nancy and was expected to reveal his next career move after the season finale.
Speaking after his side's 4-1 win, he refused to give anything away, but admitted Chelsea have joined Manchester City and Manchester United in the reckoning.
"My agent has met with Manchester, and with Chelsea; they give good offers and are great clubs. I don't know. It's not been finalised yet," he told Canal+.
"As long as I've not put pen to paper, I won't say where I'm going.
Chelsea
"Chelsea makes you hesitate. They've won the Champions League and they'll be in it next season.
"For now, nothing's been decided, but it will be soon. Now I want to join up with the national team and then go on holiday. It'll do me a lot of good."
Hazard says regular playing time is an important factor and believes Chelsea could offer him that.
He added: "They have great players and I always said I wanted to be playing.
"I think there is the possibility to play as well."