Barker given injury boost
Derby captain Shaun Barker is making good progress in his rehabilitation from a serious injury.
Last Updated: 26/05/12 1:55pm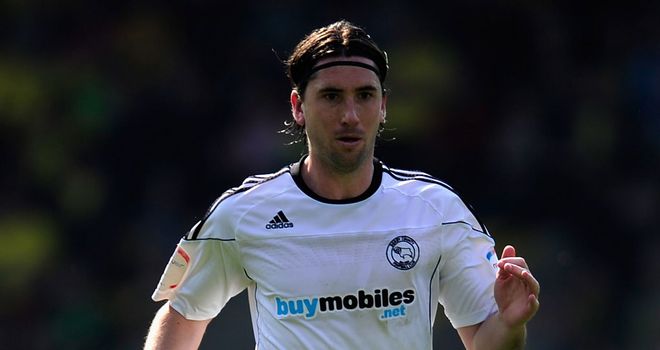 Derby captain Shaun Barker is progressing well as he continues his rehabilitation from a serious injury.
The 29-year-old is ruled out for the whole of next season after dislocating his knee cap as well as suffering serious ligament damage back in March.
The defender last month underwent surgery and has been recovering at home ever since.
"It has settled down a lot now and the swelling has gone down too. I've been out and about although I still can't put any weight on my right leg," Barker told the club's official website.
"I saw the specialist recently and he was happy with just how well I was moving and getting about, so that was really positive news in the very early stages of recovery.
"That is exactly what I am looking for at the moment, just to keep on getting positive news and a good reaction from the specialist every time I see him - every step, no matter how big or small, is a huge thing for me right now."