Schalke rubbish Alves rumours
Schalke director of sport Horst Heldt has rubbished rumours linking the club with an audacious move for Barcelona ace Dani Alves
Last Updated: 27/05/12 12:49pm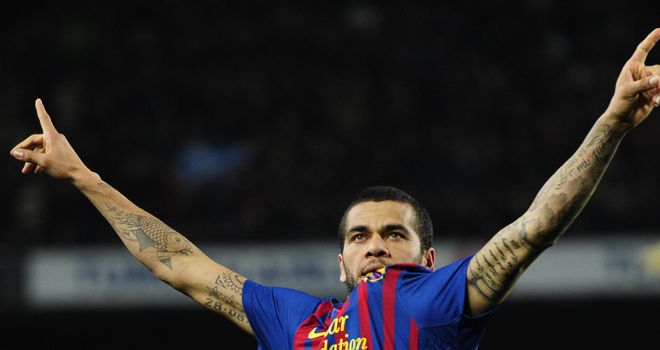 Schalke director of sport Horst Heldt has rubbished rumours linking the club with an audacious move for Barcelona ace Dani Alves.
Reports had suggested the Royal Blues were set to make the Brazil international their first signing of the summer.
However, Heldt has moved quickly to dismiss the speculation insisting there is no truth to the rumours.
Total nonsense
"I usually don't do this, but this time there is such a completely false representation of our transfer policy in public," Heldt told his club's official website.
"Dani Alves is a world-class footballer, there is no doubt about that.
"But we have not considered this player, not even theoretically.
"These reports are just total nonsense.
"We have never made an offer to his club, nor have we had any contact with the player or his agent in any form, and he has not been offered to us either."