Morgan ready for League One
Shrewsbury striker Marvin Morgan is ready to test himself in League One again next season.
By Chris Galea
Last Updated: 28/05/12 10:17pm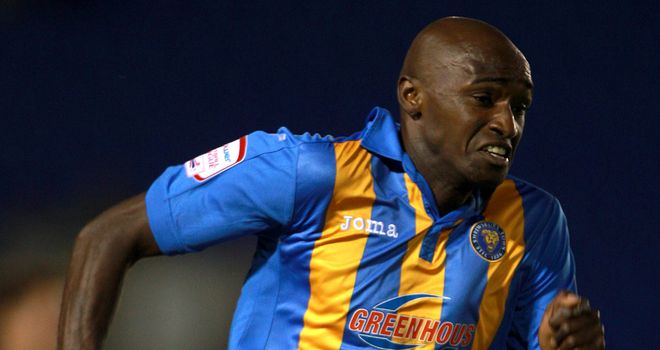 Shrewsbury striker Marvin Morgan insists that he is ready to test himself in League One again next season after an unsuccessful spell with Dagenham & Redbridge.
The 29-year-old was powerless to prevent the Daggers from relegation in the third-tier last season after joining on loan from Aldershot, failing to score in 12 appearances.
However, Morgan has recaptured his best form this season for Shrewsbury, notching 11 times to help fire them back into League One for the first time in 15 years.
League One
He told SkySports.com that he feels better prepared for the challenge of League One this time round after making the decision to drop back into the fourth-tier last summer.
"Well, going to Dagenham was a difficult one because of how it occurred, but Colchester came in for me the summer before, so they obviously saw that I was ready for League One.
"I didn't feel that it was the right time for me to leave Aldershot because we had a really good team and pre-season went really well, but it obviously didn't work out as well as I'd hoped.
Kick-start
"I did what I did via twitter and that ended up with me going to Dagenham and I didn't look out of place in League One then, but I just couldn't get that goal which all strikers need when testing themselves at a higher level.
"If you go to any new club, as a striker, you want to grab an early goal to give you a kick-start and just never came.
"I moved on and made the choice to come to Shrewsbury and this season has proved my decision to be the right one because we are now in League One."