Baines focused on Euros
Leighton Baines says it is 'flattering' to be linked with Man Utd, but insists it would be hard to leave Everton as he focuses on Euro 2012.
Last Updated: 30/05/12 10:57am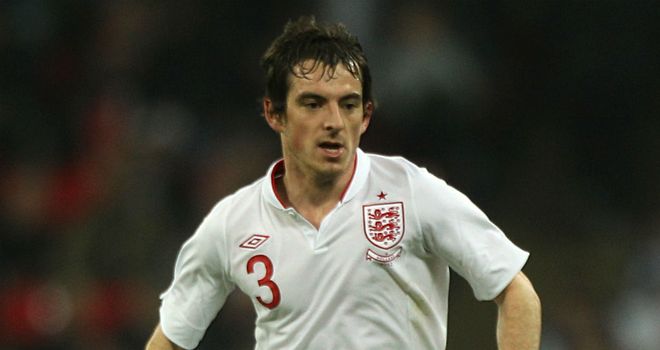 Leighton Baines admits it is 'flattering' to be linked with Manchester United, but insists it would be hard to leave Everton as he focuses on playing for England at Euro 2012.
The 27-year-old has established himself as one of the most consistent performers in the Premier League in recent seasons and has been mooted as a summer transfer target for United.
Reports claim Sir Alex Ferguson wants to sign a new left-back to provide competition for, or even replace, stand-in captain Patrice Evra.
However, after being named in England's 23-man squad for the European Championship, the former Wigan defender is trying not to think about his club future.
Focus
Baines said: "The United link is flattering. There is no harm in people talking about it because it is a great club. But I'm at a great club as well, a club that I love.
"The focus now is all on the tournament. There's not much time to let other things seep in.
"It's about getting your head on this job for the next six weeks and trying to do the best you can."
He added: "Would it be hard to turn United down? I'm not letting my focus shift to that while I am in camp. I'm focused on what I'm doing at the moment.
"Would it be hard to leave Everton? Yes, obviously. You know what it means. I've been there for five years myself but also know first-hand what it means to a lot of people so, yes it would be."
Frustration
Baines admits to feeling frustration at Everton's inability to show their post-Christmas form during the first half of a season despite finishing seventh in the Premier League.
He said: "There is more frustration than satisfaction because we tend to do this every year.
"If we could start the league at Christmas, we'd probably be in the Champions League every year.
"It's strange. I've been there five years and we've done it every year (started slowly). I don't know what it is.
"We've mixed things up a little bit pre-season and tried different things this year. We'll probably do it against next year.
"I feel just even if we just had a decent start we'd be in a good position but generally our starts have been pretty poor and give us a mountain to climb. Generally we've managed to climb it but we've given ourselves a tough task."