Edu couldn't walk out on Gers
Maurice Edu said he couldn't leave Rangers after administration as they gave him his childhood dream of playing in the Champions League.
Last Updated: 30/05/12 10:20am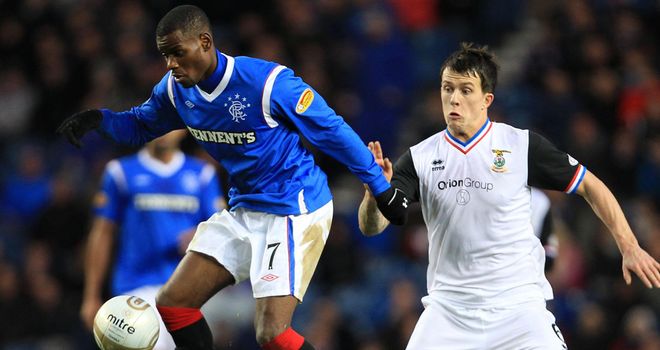 Maurice Edu said he could not walk away from Rangers following their administration because they gave him his childhood dream of playing in the Champions League.
Edu and his team-mates took pay cuts of up to 75 per cent in March to help keep the Gers alive, but that agreement runs out tomorrow.
The 26-year-old USA international is adamant he has made no decision about his future after admitting he feared the club would have gone under if everybody had not stuck together.
"It's hard to walk away from because you imagine what would have happened if we all just decided to do that," said Edu in the Daily Record.
"What happens to the club? The team? We all tried to really stick together, support one another.
"The Champions League is very important. I feel fortunate I was given the chance to play in it.
"One of the draws of going to Rangers was that I was allowed that opportunity.
"As a kid that's what you dream of."
Uncertain
The £2m signing from FC Toronto now has a clause in his contract that allows him to walk away if another club offers £300,000, and admits the future is uncertain.
He added: "I've been able to play in the Champions League now and once you get a taste of it you want to play in it more and more.
"Hopefully, Rangers are playing at the top level in Europe again soon but the way things are going right now it may take a while.
"I'm hoping for a resolution - sooner rather than later is ideal."