Lukaku planning manager talks
Romelu Lukaku intends to speak with whoever is manager at Chelsea next season over his role, and has reiterated he would be open to a loan.
Last Updated: 31/05/12 9:56am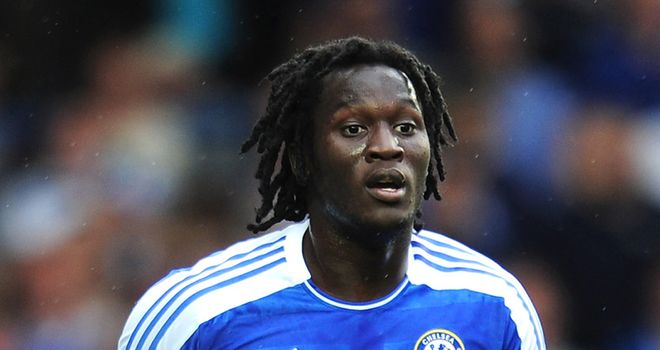 Chelsea teenager Romelu Lukaku intends to speak with whoever is named as manager next season over his role at the club, and has reiterated he would be open to a loan move.
The Belgium international striker has struggled to make an impact at Stamford Bridge since his arrival from Anderlecht last summer, with both former boss Andre Villas-Boas and interim manager Roberto Di Matteo favouring more experienced players up front.
Lukaku has grown frustrated with his bit-part role this season and plans to speak with the manager about his lack of playing time, whether it be Di Matteo or someone else.
Future
He told the Daily Star: "I will need to talk to the coach about my future.
"I hope for a coach next year who gives chances to young players, not like last year. If he does not want to talk to me, then I'm considering a loan.
"But at the moment my focus is on Chelsea. I will go with them on summer tour and I hope to get some new chances.
"I think I deserved more chances at Chelsea. What I really need is three months to prove myself.
"Last year I played a game, then nothing for three weeks except games with the reserves and then I was on the bench. That is not easy for a young player. I also said that to Chelsea and they understood my concerns.
"I have become a better player though. I lost weight, I move a lot more on the field and I really think I have the ability to play for Chelsea."
Lukaku could have his chance to impress on Saturday when Belgium take on England in a pre-Euro 2012 friendly at Wembley and insists there will be no hard feelings with Blues team-mate and Three Lions defender John Terry if he scores.
The 19-year-old added: "If I score against England at Wembley I will joke about it with John Terry."
The striker is looking forward to the imminent arrival of Belgium team-mate Eden Hazard at Stamford Bridge, with the midfielder expected to join from Lille in a reported £32million deal.
Stronger
He will become the fourth Belgian to join Chelsea since last summer and Lukaku added: "I am glad he comes to Chelsea. He will make us stronger.
"I was hoping for this transfer for a long time. I told him, that if he needs anything I will be there for him.
"Maybe in the future all Belgians can play in the Chelsea team: Thibaut Courtois, Kevin De Bruyne, Hazard and me. That would be great."