Humphrey unaware of curfew
Chris Humphrey has denied deliberately breaking the rules after he was kicked out of the Jamaica squad
Last Updated: 06/06/12 1:17pm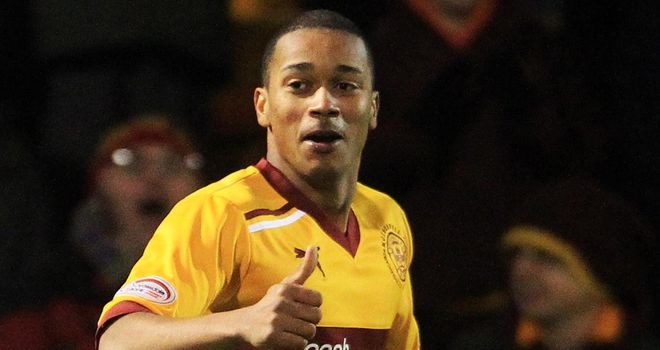 Chris Humphrey has denied deliberately breaking a curfew after he was kicked out of the Jamaica squad.
The Motherwell striker was asked to leave the camp after he went out following the 2-1 defeat to Panama on Friday and will now miss games against Guatemala and Antigua.
But the 24-year-old, who declined the chance to represent Scotland to play for his birth country, says he was unaware of the rules.
He told Sky Sports: "After the game in Panama I did go out. It was late after the game and to unwind I went out for an hour.
"I had not been informed of any curfew and no-one told me we were not allowed to go out. I fully accept the fact that I did go out and on that basis I have apologised to the team and accept responsibility.
"It was a huge honour to be asked to represent Jamaica and I am very disappointed I will not be available to try and help the team in the next two games.
"Naturally I wish the team all the very best in the forthcoming games."