Hummel staying grounded
Germany's Mats Hummels is desperate to extinguish Holland¿s Euro 2012 hopes by beating them on Wednesday.
Last Updated: 10/06/12 2:32pm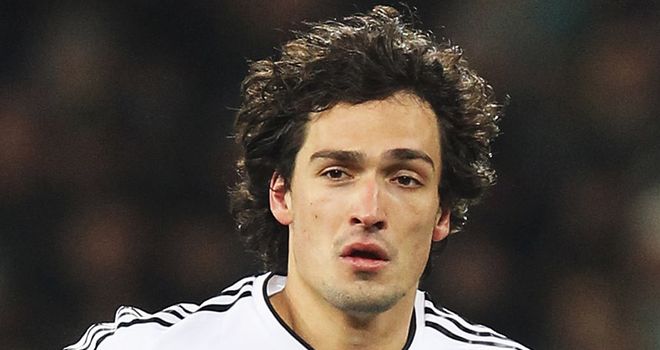 Germany defender Mats Hummels is desperate to extinguish Holland's Euro 2012 hopes by beating them in their Group B game on Wednesday.
Joachim Low's team nudged past Portugal in their opening game, while profligate Holland spurned numerous chances and lost to Denmark by the same scoreline.
A win for Germany will almost certainly confirm their place in the quarter-final stage of the competition and effectively end the Dutch's involvement in the competition.
The stakes could not be higher for both sides but Hummels is eager to eliminate one of their rivals for the tournament as early as possible.
"Anything but a win could mean they are out so it is one of those classic finals for them," he said.
Intensive
"For us the only possible answer is that we want to win and take a big step forwards.
"It will be a really intensive game, not just because of the group situation, but also because of our history and healthy rivalry."
Hummels was named in the starting line up ahead of Per Mertesacker which raised a few eyebrows.
He vindicated his coach's decision with an impressive display after he received criticism following Germany's 5-3 friendly defeat against Switzerland a fortnight ago.
The Borussia Dortmund defender, however, is refusing to get carried away after just one good performance.
Conclusions
"After one game, whether good or bad, you should not draw too many conclusions," he added.
"I think after one good game, you should not make everything out to be positive, and after one bad game, it is not all negative either.
"I think there needs to be a good relationship between the players and journalists so that the players feel they can say what they think, but when there are things that players don't like, then they react.
"This was my way of reacting. I did not feel there was any great need to add any words to my performance last night."