Van der Vaart taunts Germany
Rafael van der Vaart has taunted Germany by claiming they only have three good players.
Last Updated: 13/06/12 12:18pm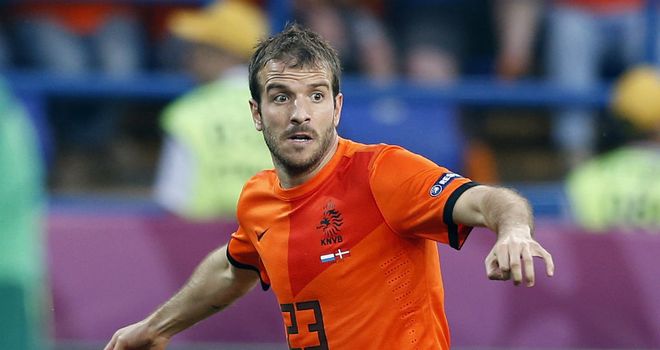 Rafael van der Vaart has taunted Germany ahead of their crunch Euro 2012 clash by claiming they only have three good players.
The two sides meet in Group B on Wednesday evening with the Dutch knowing a defeat could knock them out of the competition, following their loss to Denmark in the opening game.
Germany will take heart from the 3-0 friendly victory over Holland last November, but the Tottenham midfielder believes that result will have no bearing on this encounter.
"That result was an accident. We were missing three of our best players," said Van der Vaart.
Confidence
"Of course Germany have a decent squad, but if I have to name their genuinely good players I can only come up with three - Mesut Ozil, Mario Gotze and Bastian Schweinsteiger.
"Their defending is OK, but nothing more than that. Football is all about confidence and they have plenty of that.
"But, when it comes to playing proper football, we are more at home than they are. We must be capable of hurting them."
The level of criticism Bert van Marwijk's team has received since the defeat against the Danes has only served to focus their attentions.
Criticism
And Everton defender Johnny Heitinga believes the only way to silence the critics is with a victory against Germany.
"That is typically Dutch, there is non-stop criticism," he said.
"We are a country with 16 million national coaches. Criticism is OK, providing it is based on facts. But if we beat Germany then things will be turned around. We can't afford to let our disappointment linger.
"We lost our first game, we made a bad start and we can't alter that fact. But we have two games left to recover."