Hodgson rates organised approach
Roy Hodgson was surprised Scott Parker questioned whether England's qualities would be enough to succeed at Euro 2012.
Last Updated: 15/06/12 1:03pm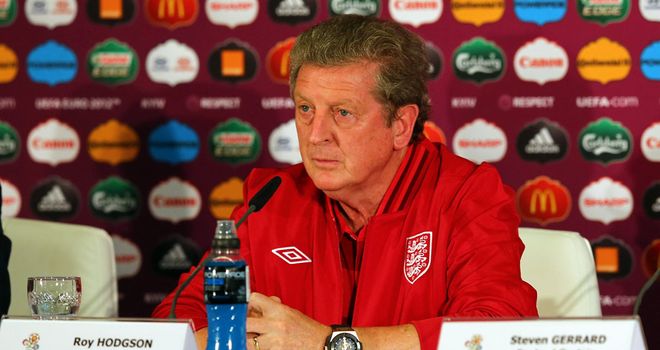 Roy Hodgson has revealed he was surprised to hear Scott Parker had questioned whether heart and commitment would be enough for England to succeed at Euro 2012.
The England midfielder was interviewed after their creditable 1-1 draw with France in their opening Group D fixture.
And when he was asked for his opinion on their display, he said: "The one thing we showed was a lot of heart and commitment.
Surprised
"Whether that wins you tournaments, I don't know."
England's pragmatic approach, however, was praised by Hodgson who instilled tactical discipline in his Fulham and West Brom teams.
And it is something he feels will be a winning recipe once again.
"I'm surprised Scott questioned how far it (heart and commitment) would take us," said Hodgson.
Organised
"I can understand he said we showed a lot of heart and commitment but I thought he would have said that in a positive way.
"There is no doubt all tournaments are won by teams that are very well organised, very much together, very committed to the cause.
"We've seen many times in the past that teams that haven't been fancied at the start have used these qualities to go far, and sometimes win the tournament."