Bilek admits better side won
Michal Bilek admitted Portugal were the better side but bemoaned the "one situation" that saw his Czech team eliminated from Euro 2012
Last Updated: 21/06/12 11:11pm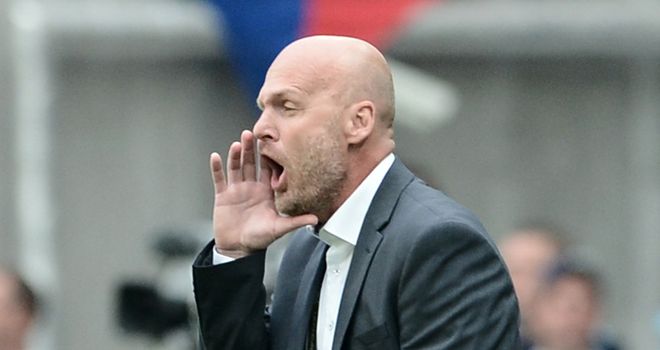 Czech Republic coach Michal Bilek admitted Portugal were the better side but bemoaned the "one situation" that saw his team eliminated from Euro 2012.
Cristiano Ronaldo's 79th minute header was enough to separate the sides and send Portugal through to the semi-finals with a 1-0 win after a dominant display in Warsaw.
Bilek's team asked few questions of Portugal and struggled to contain the likes of Ronaldo and Nani throughout.
But the 47-year-old Czech coach believes the killer blow came as his side began to tire late on.
"The Portuguese were the best side, much stronger in the footballing sense," said Bilek.
"Their attack is very strong. Petr Cech pulled off some stunning saves to keep us in the game.
"We had wanted to play with a solid defence and rely on the counter-attack but we started to run out of energy during the second-half.
"And one situation was enough to decide (the match)."