Hunt not angry at Becks snub
Team GB chef de mission Andy Hunt insists he is not angry at the omission of David Beckham from the Olympic squad.
Last Updated: 03/07/12 10:05am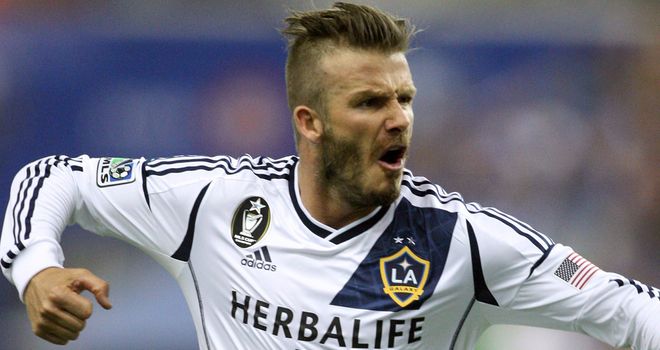 Team GB chef de mission Andy Hunt has insisted that he is not angry at the omission of David Beckham from Stuart Pearce's Olympic squad.
The LA Galaxy midfielder had made himself available for selection for the Games but was left out of the 18-man unit by Pearce much to the disappointment of many.
Hunt, though, remains adamant that he is not angry with Pearce for leaving the star attraction out, but admits that he was not happy that he learned about Beckham's omission only when the former Manchester United midfielder issued his own personal statement.
"In an ideal world, I would have liked to have learned earlier but, in all good partnerships, and this is a partnership, sometimes things don't quite go to plan," said Hunt.
Support
There have also been suggestions the Football Association and Games organisers are upset at Beckham's non-involvement, but Team GB coach Pearce has dismissed these reports.
"No one has suggested to me or rang me and said that they are particularly upset about my squad selection," he said.
"I've been backed totally by my chairman at the FA and by Andy Hunt here."
Hunt then intervened, saying: "Can I add to that? We're not upset about it.
"We're completely happy that selecting the team was absolutely down to Stuart.
"I think we've all sat in this room and other rooms many times and said 'That squad will always be decided 100% on merit'.
"There will be no influence given around any other factor that might determine who plays.
"Stuart will confirm to you that this has always been the case.
"We are massively respectful of the contribution David has brought to not only winning the Games for London but the part he has played in the entire journey.
"I hope in some way he will have some association with the Games and potentially the broader team."