Cleverley hopes for boost
Tom Cleverley hopes his exploits with Team GB will allow him to hit the ground running next season.
Last Updated: 03/07/12 2:08pm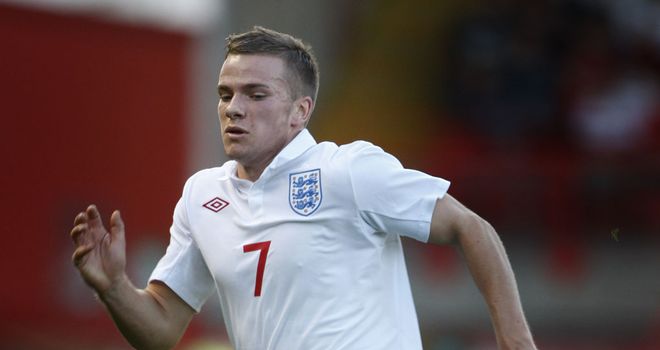 Manchester United midfielder Tom Cleverley hopes his exploits with the Team GB Olympic squad will allow him to hit the ground running in the Premier League next season.
The 22-year-old was named in Stuart Pearce's 18-man squad for the upcoming Olympic football tournament on Monday.
The news was a timely boost to Cleverley, who endured a frustrating domestic season thanks to a persistent ankle injury, restricting him to just 10 Premier League appearances.
His injury woes also cost him the chance to press home his international ambitions ahead of Euro 2012, having earned his first England call-up last August.
However, with his injury problems seemingly behind him Cleverley hopes his time with Team GB can help kick-start his new campaign with United.
"I need to hit the ground running for the new season and this is a great chance for me," said Cleverley.
No problems
"The manager [Sir Alex Ferguson] was happy for me that I was shortlisted and had no problems about me being in the Olympics if chosen.
"I will miss United's pre-season tour and, ideally, I would have liked to do both.
"But after my injury spell out last season, Paul Scholes and Michael Carrick were doing so well I didn't get much game time.
"So I need minutes on the pitch and I feel that playing in high-stake competitive matches like I'll get at the Olympics is right for me.
"I am very excited about it and I just want to have a good tournament. It's a fantastic opportunity and a great boost."