Revenge in store?
Spurs and AVB 2/1 to avenge last season's disappointment by finishing above Chelsea.
Last Updated: 04/07/12 5:21am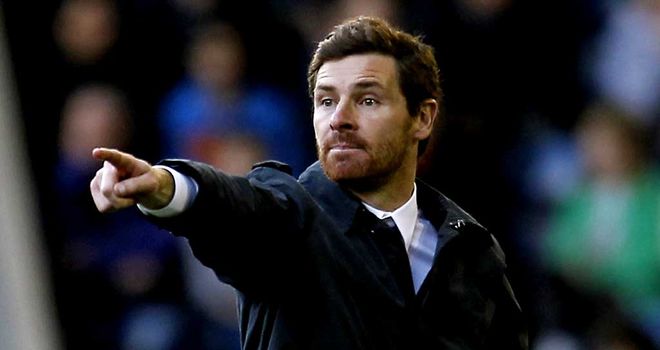 Tottenham and Andre Villas-Boas are 2/1 to avenge their respective disappointments of last season by finishing above Chelsea next term.
The parties officially joined forces on Tuesday afternoon, with the 34-year-old handed a three-year deal at White Hart Lane four months after being sacked by the Blues.
While Villas-Boas will be desperate to prove his worth in the Premier League following his failed stint at Stamford Bridge, Spurs will be looking to bounce back from the disappointment of failing to secure Champions League qualification due to Chelsea's triumph in the competition.
Sky Bet are offering 14/1 for Tottenham to do the league double over their rivals, while they are 25/1 to beat them in a cup tie, having being hammered 5-1 by the Blues in the FA Cup semi-final last season.
Spurs specials
The online betting firm have priced up a range of 'AVB Tottenham Specials' following Tuesday's appointment, making the 34-year-old 2/1 to endure another failed stint in the Premier League and not still be at White Hart Lane come June 2013.
Speculation will now begin to build over who the new Spurs boss will sign this summer, with a raid of his former club Porto 7/2 and the signing of any Chelsea player 5/1.
Sky Bet's Chris Spicer said: "Some Tottenham fans might feel that they've inherited another Chelsea reject after also being left with a Europa League spot, but plenty are optimistic about Harry Redknapp's replacement.
"For those who are there is money to be made as we make Spurs the outsiders in a season match-bet, while AVB is 7/1 to win manager of the month in either August or September."