Ramis mulls over English move
Ivan Ramis of Real Mallorca is eyeing a move to the Premier League and hopes his future is sorted out as quickly as possible.
Last Updated: 06/07/12 11:22am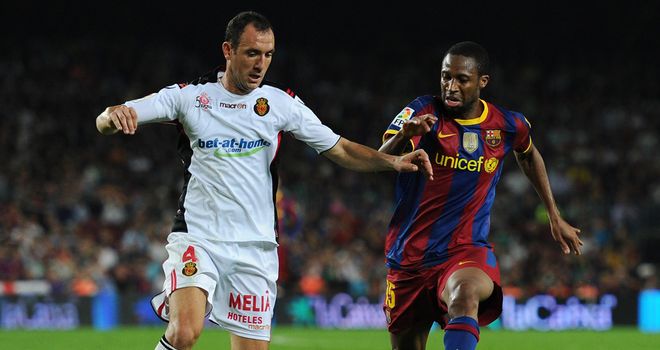 Ivan Ramis of Real Mallorca is eyeing a move to the Premier League.
Aston Villa and Sunderland are rumoured to be interested in the centre-back, a fixture in the Mallorca defence in recent years.
The 27-year-old was linked with a move to either Celtic or Everton in 2010, but he has told Spanish media that now could be the time to move abroad.
"This could be the ideal moment to make a change and the Premier League is a destination that appeals because I like the football there," he told AS.
"I cannot say that things are bad here because I'm very happy, but it's possibly a step that I have to take to continue growing as a player.
Challenges
"I want to have more challenges, more dreams, and to play in the English league would be an important step for me. I'd prefer things to be sorted out as soon as possible with regards to whether I'm staying or going."
Mallorca vice-president Lorenzo Serra Ferrer admits that an unnamed Premier League club has expressed an interest in Ramis, who he is reluctant to lose.
"I've received an offer from the representative of a Premier League club but we are quite far apart," he said.
"We're happy that Ramis has the idea and dream of progressing in his career. We've invested a lot in him and we know that he's a local lad, who developed here and who is very important.
"We're not thinking that Ivan has to go. The truth is that we wouldn't like him to go."