Sidibe ready for action
Mamady Sidibe is confident he has finally ended his injury nightmare that has plagued his time at the Britannia Stadium
Last Updated: 10/07/12 10:31am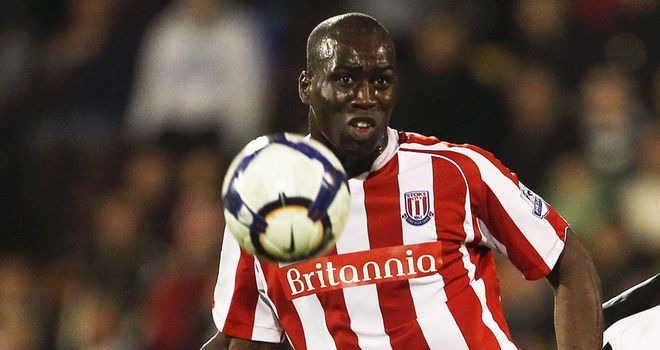 Mamady Sidibe is confident he has finally ended his injury nightmare that has plagued his time at the Britannia Stadium
Sidibe's last appearance for Stoke came in a 2-1 defeat by Tottenham in August 2010, when he suffered his first Achilles injury.
Since then the Mali international has also suffered a cruciate knee ligament injury as well as snapping his Achilles again.
The 32-year-old striker, who has one year left on his contract, suffered his latest injury on his comeback in the reserves against Port Vale last October when he was stretchered off after dislocating his left knee.
Sidibe has spent the last six weeks in the South of France at a rehabilitation camp alongside the likes of William Gallas and Louis Saha and says he is looking forward to getting involved in pre-season training with his team-mates.
Stronger
"I should be all right to do all the running with the other players," he told the Stoke Sentinel. "To be ready for pre-season training was the most important thing for me because it will be my first pre-season for many years.
"It went really well in France and I worked really hard in building up the strength of the muscles in my leg.
"The leg is strong, but I have to make sure it is stronger than when I made my last comeback.
"I haven't done any ball work yet, but hopefully that will come very soon.
"That will be the next big step for me. I will have to see how that goes and then we can think about playing a game."