Hulk focused on Brazil
Hulk is focused on Brazil's Olympic campaign after dismissing rumours he has talked to Chelsea.
By Paulo Freitas
Last Updated: 11/07/12 8:52am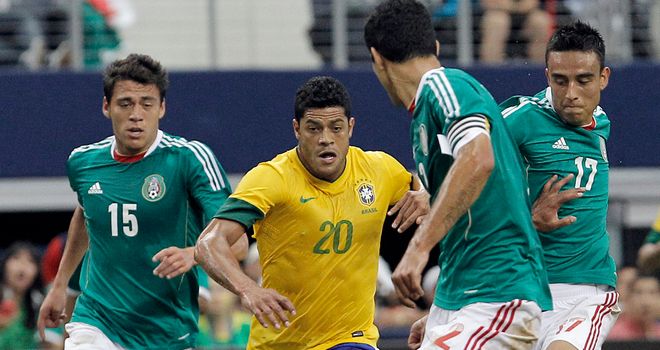 Porto striker Hulk has again dismissed speculation that he has held talks with Chelsea and is focused on preparations for the Olympics with Brazil.
Hulk has been mooted as a long-term target for Chelsea and reports have claimed the European champions are trying to bring the forward to Stamford Bridge.
Paris St Germain are also reportedly interested in Hulk, but he says he is taking little notice of the rumours about his future.
Instead, the 25-year-old is concentrating on the upcoming London Games after being named as one of Brazil's over-age players for the football tournament.
"I have done nothing with Chelsea or any other club," stated Hulk to Lancenet.
"I have four more years on my contract with Porto and I'm focusing on the national team.
"I haven't talked to anyone. As everyone knows, I don't follow negotiations closely as that will make me lose my focus. I let my agent deal with that stuff."