Villas-Boas targeting trophies
Andre Villas-Boas claims Tottenham will be aiming to take the next step and win trophies this season.
Last Updated: 11/07/12 4:56pm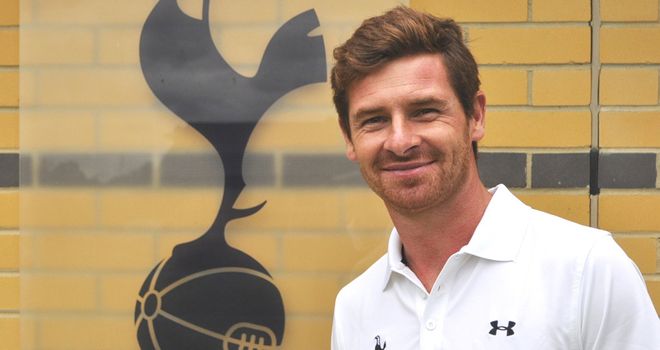 Andre Villas-Boas claims Tottenham will be aiming to take the next step and win trophies this season.
The 34-year-old Portuguese manager was handed the reins at Spurs last week and believes it is an exciting time to take over with a new stadium and a new training ground just on the horizon.
Spurs enjoyed a successful spell under former boss Harry Redknapp but silverware proved the missing ingredient as the White Hart Lane club fell short in various competitions.
That's something that the former Chelsea boss, who won a treble with Porto in 2011, will be looking to address.
"We have the new stadium project and we have this feeling, mainly from last season, where we know we are very near in terms of winning trophies," he told Tottenham's official website.
"We go into four competitions next season and we go into them with the maximum ambition of trying to win them.
"I think taking this step is something very decisive, shows straight away our commitment towards winning titles and creates the right winning mentality towards the future to take the club forward."
Training ground
Villas-Boas is not underestimating the significance of the club's new training ground in aiding Spurs' development as a force in the game.
He added: "It's all very well put together for the last five years and looking into the future - there is going to be a new training ground that we will move in to that soon and it will be a massive step for this football club, as you can imagine.
"We get to a top level in terms of facilities and in the end, it's the right step towards putting everything available for our players and our Academy, so we can nurture and make their potential to flourish even more.
"This is one of the major steps for the season.
"Of course, putting the team together is of massive importance and also providing them with everything that we have available.
"It's important they feel at home and feel the excitement that's around."