Scholes sad for Becks
Paul Scholes has expressed his sympathy for David Beckham after he was omitted from the Team GB squad.
Last Updated: 12/07/12 10:41am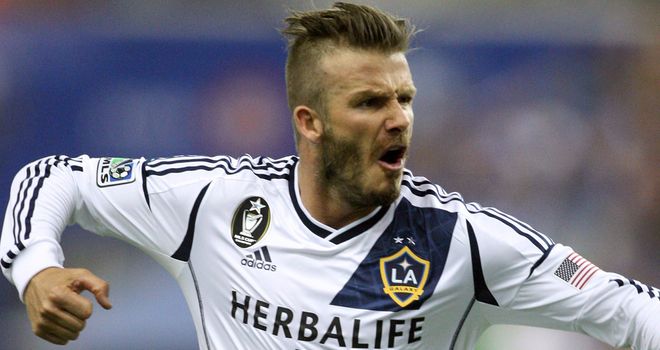 Paul Scholes has expressed his sympathy for his friend David Beckham after he was omitted from the Team GB Olympic squad.
The LA Galaxy midfielder played a prominent role in the bidding team that helped London secure the Olympic Games this summer.
Yet, Team GB boss Stuart Pearce opted to leave the 37-year-old out of his final 18-man squad, much to Scholes' surprise.
"It's a shame about Becks," Scholes told MUTV.
"It's surprising as well, after everything David did to help London get the Olympics. That's Stuart Pearce's decision, but I feel sorry for David as I'm sure he'd have loved to have played in it."
While the former England captain failed to claim one of the three over-age places in the Under-23 squad, Ryan Giggs received a call-up and was named captain.
Giggs earned 64 caps for Wales but has never appeared for his country in a major international tournament.
Gold medal
For the evergreen United maestro, his participation for Team GB this summer should provide the perfect tonic for those disappointments.
"From speaking to Ryan, I can tell he's looking forward to it," added Scholes.
"I hope they do well. I don't see any reason why they won't do as they've got a very good squad.
"Obviously there are other squads in it who want to win the gold medal but I'm sure Ryan will lead the team well and hopefully they'll go a long way in the tournament.
"Ryan's been unfortunate as Wales didn't manage to qualify [for a World Cup or European Championship] whilst he was playing for them.
"So it's a good chance for him to play in a big tournament. I just hope they can do well and go all the way and win it."