Olsson urged to stay with WBA
Liam Ridgewell wants Jonas Olsson to stay at West Brom despite reported interest from several clubs.
By Hayley Paterson
Last Updated: 15/07/12 6:10pm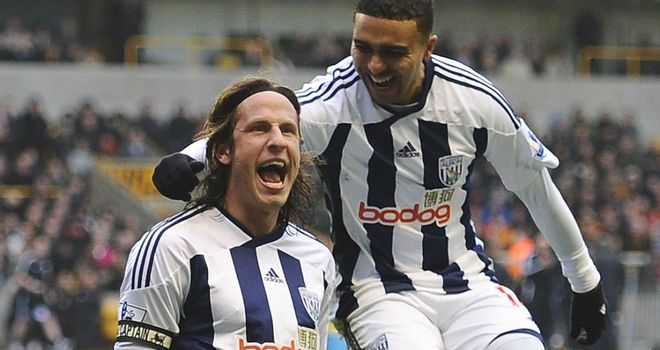 Liam Ridgewell wants highly-rated defender Jonas Olsson to stay at West Brom despite reported Premier League interest.
The Swede has been linked with a move away from The Hawthorns with Tottenham and West Ham both said to be keen on the centre-back's signature.
But team-mate and fellow defender Ridgewell believes Olsson, who has a year left on his contract with the Baggies, should stay in the Midlands and enjoy a new era under the leadership of boss Steve Clarke.
"Jonas is a quality player for us," Ridgewell told the Sunday Mercury.
"I've played next to him now for some time and you want to keep your best players.
"We hope he'll commit his future to the club because I think it's going to be an exciting time for us.
"To keep Jonas Olsson at our club would be a fantastic gesture on the club's part."