Sturridge thanks Pearce
Daniel Sturridge is 'very happy' to still be in contention to play for Team GB at the Olympics.
Last Updated: 21/07/12 10:27am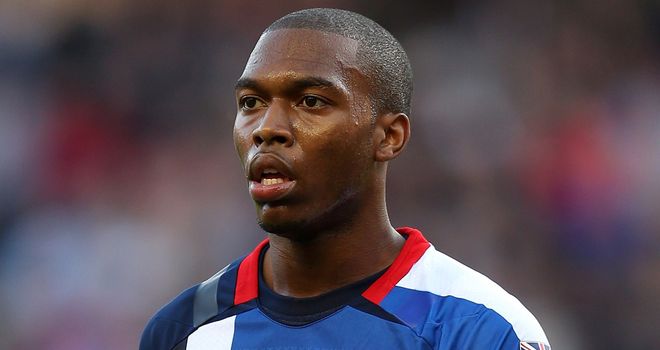 Daniel Sturridge is 'very happy' to still be in contention to play at the Olympics after illness threatened to wreck his dream of playing for Team GB.
The Chelsea striker was confirmed as having viral meningitis a fortnight ago and that placed a major question mark over his participation in the London Games.
However, he played for 45 minutes in Team GB's 2-0 friendly defeat by Brazil on Friday and has thanked coach Stuart Pearce for being patient with him.
"I'm very happy. It's been a long road for me to get back and I've had to go through a lot of stuff over these last couple of weeks," he said.
"Thanks to the manager for being patient and waiting for me to get fit and thanks to the Chelsea doctor for being there for me when I was going through everything.
"It's been difficult because for two weeks I wasn't doing anything, so to get 45 minutes under my belt was crucial and I'm happy."
Improving
Goals from Sandro and Neymar saw off Team GB, but Craig Bellamy believes better things are on the horizon for Pearce's side.
"This was our first competitive game after 13 days and they don't come much harder than Brazil," he said.
"Brazil have been building this team for a year and a half, so we knew what we were up against. But we have another game in six days and the next six days are going to be important for us.
"We got our foot on the ball and tried to play. We have a lot of good footballers in our team, but in the final third, that's what we need and why the next six days are important for us.
"Come the Senegal game we will be a lot stronger. We have to realise we are 13 days in to the season, so physically we are improving and we will improve."