Sturridge aiming for Olympics
Daniel Sturridge aims to make the most of his Olympic chance after his recent illness.
Last Updated: 23/07/12 10:28am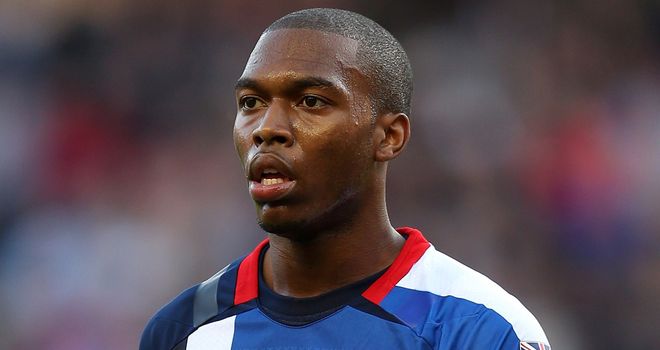 Daniel Sturridge admits he is lucky to still have the chance of playing at the Olympics after his recent illness.
The Chelsea striker was struck down by viral meningitis in early July, putting his chances of representing Great Britain at the London Games into jeopardy.
However the 22-year-old recovered in time, and he played 45 minutes of Team GB's 2-0 defeat at the hands of Brazil in a warm-up game at Middlesbrough's Riverside Stadium last Friday.
"I was just unfortunate. What happened to me could actually happen to anybody. But I would not wish what I have had on my worst enemy," he said.
"It is a really difficult thing to get through and, without the help of the Chelsea doctor, my family and my girlfriend, it would have been even more difficult.
Lucky
"I was fortunate enough to have a doctor who saw the warning signs straight away and got me off to a hospital bed immediately.
"Not everyone is as lucky as me to have that privilege. They caught it quite early and I am delighted that was the case and that they acted so quickly."
Sturridge has made a swift recovery but he says the seriousness of the illness has shaken him.
"I am not going to say I would have died but I don't think I would have recovered as quickly as I have done and been here today.
"I went from being in tip-top condition suddenly to being sick and feeling weak. It was even difficult for me to walk.
"When you play football you feel invincible. You don't think this can happen to you.
"You hear of people being struck down with meningitis but you never think it will be you."