Ivanovic turns heat up on City
Branislav Ivanovic says that Manchester City have a battle on their hands to retain the Premier League title.
Last Updated: 23/07/12 12:00pm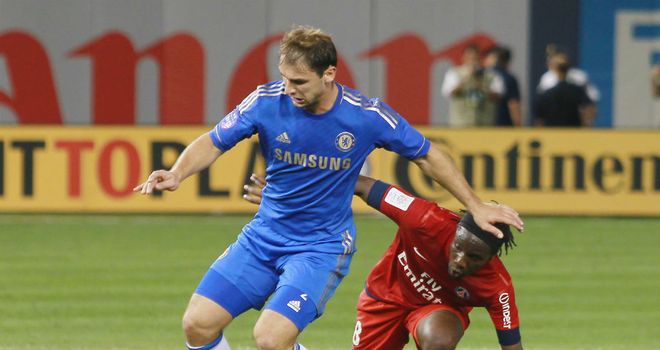 Branislav Ivanovic says that Manchester City will have a battle on their hands to retain the Premier League title.
The Chelsea defender sees Manchester United as the main contenders for the league, but is confident that his own side can make a credible title tilt.
The Serb knows all too well how hard it is to follow up one title win with another, having played a part the last time Chelsea captured the league in 2010.
City's dramatic last-minute win over QPR saw them claim the title for the first time in 44 years, but Ivanovic thinks their hard work begins now.
"Manchester United are always the first favourite when you look at the league," says the 28-year-old.
"They are always there. City won last year and they will have the motivation to do it again. But the other teams like us are trying to build something new. It's going to be very tough for City.
Motivation
"It was the same with us. When you win the league all the other teams, whether they are big or small, they fight and have extra motivation against you.
"A lot of teams will be going for the title this season. The Premier League is the biggest challenge for any team. It is a long season."
If Chelsea are to win the Premier League once again, they will have to do so without Didier Drogba. The Ivorian has departed for Shanghai Shenhua with his last kick in a Chelsea shirt the penalty kick that landed the Champions League.
"It's really strange not having Didier around," Ivanovic admits. "We miss him. We keep waiting for him to walk back in. Somebody is missing. Didier was here eight years. He loved the club and he was a winner.
"He was a great player and a great man. We are going to miss him but I hope not on the pitch."