Barton - Loan move possible
Joey Barton claims QPR are considering loaning him out - a move which could see him return sooner from his 12-match ban.
Last Updated: 24/07/12 6:38pm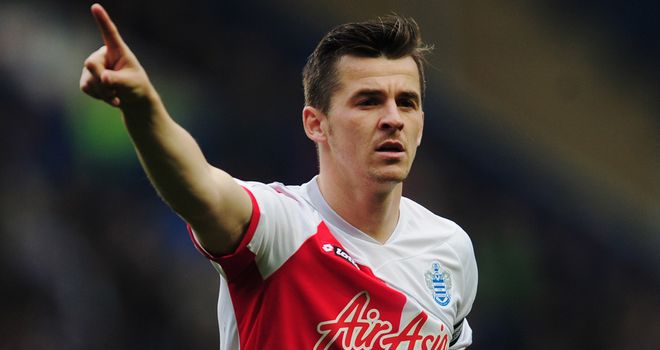 Joey Barton claims QPR are considering loaning him out at the start of the new season - a move which could see him serve his 12-match ban more quickly than if he stayed put.
Barton is currently suspended until November after being sent off against Manchester City on the final day of the last Premier League campaign and clashing with Sergio Aguero and Vincent Kompany as he left the field.
But the 29-year-old midfielder, who is due to train with League Two club Fleetwood Town this week, could return to action in October if he is allowed to join a lower-league side on a temporary basis as they play more fixtures in August, September and October than Premier League teams.
However, it was unclear on Tuesday night whether the Football Association would be willing to sanction such a move under those circumstances.
Barton wrote on his personal website: "The possibility of a loan move has been mentioned, where there's been interest from several European clubs and a lot of Championship clubs too, as you may expect.
"So, why would I train with Fleetwood?
Disenchanted
"I have become a little disenchanted with the game in the last six months after what I have put myself through and I desperately want to fall back in love with the game.
"I feel that training in the lower leagues will give me a reality check and maybe help me become a better person, a little more humility will serve me well.
"The lower leagues is where the hunger for the game is at its greatest, at least where players are concerned.
"I want to reignite that passion for the game, something that I ordinarily have an abundance of. No prima donnas. Just pure, old school, mortgage/livelihoods on the line, football.
"It'll help me appreciate all that the Premier league offers me now and in the future.
"What else can I do? Work hard, fall back in love with the game and keep my fingers crossed that I can once again earn my place in a QPR shirt."