Cleverley wants to strike gold
Tom Cleverley is hoping to play his way into the England squad by winning gold for Team GB at London 2012.
Last Updated: 26/07/12 10:24am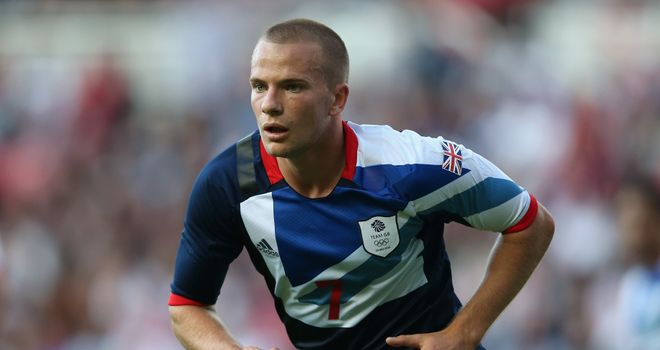 Tom Cleverley is hoping to play his way into the England squad by winning gold for Team GB at London 2012.
The Manchester United midfielder admits he was heartbroken to be left out of the squad for the European Championship earlier in the summer by new England boss Roy Hodgson.
England crashed out of the competition at the quarter-final stage to Italy on penalties after both sides failed to find the net in two hours of football.
But Cleverley is hoping he can help erase the memories of that spirit-sapping defeat by helping Team GB be crowned Olympic champions
"I was disappointed not to make the England squad for the Euros," Cleverley said. "I had not played a lot of football towards the end of the season, but I felt I could have brought something to the party.
"Now, hopefully I can impress in the Olympics and Sir Alex Ferguson and Roy Hodgson will be watching.
"Our nation's first sport is football. I expect everybody will be down and feeling a bit sorry for themselves after the way we went out of the Euros, but what a way it would be to bounce back with a gold medal at the Olympics.
"We've got a young team and it would be something for everybody to get excited about again. That's in the back of our minds."
For Cleverley it will feel like going home when Team GB start their rush for gold against Senegal on Thursday night in front of a full house of 75,000 at United's Old Trafford.
And the 22-year-old admits the games have been the talk of the training ground this summer when the United players met up for pre-season training with Team GB skipper Ryan Giggs.
"David de Gea is going with the Spain squad," he added. "He is confident. The Spanish are always confident.
"Anderson was talking about how brilliant it was staying in the Olympic Village and mixing with the other athletes.
"And I've been talking to Ryan Giggs about everything, too. He knows everything there is to know about it all - the details of the itinerary, the arrangements, everything.
"I talked to him a lot in our first couple of days back in pre-season and we were both really excited about it."