Bayern won't chase Martinez
Bayern Munich are not hiding their interest in Javi Martinez or Lars Bender but do not want to annoy Athletic Bilbao or Bayer Leverkusen.
By Thomas Zocher
Last Updated: 31/07/12 5:34pm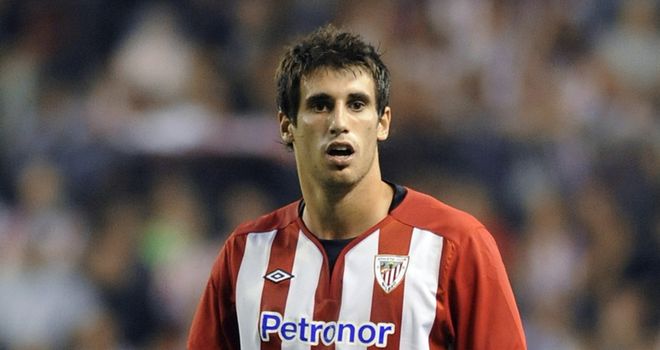 Bayern Munich are not hiding their interest in Athletic Bilbao's Javi Martinez or Bayer Leverkusen's Lars Bender but they do not want to push the deals at the risk of damaging their relations with the two clubs.
Last season's defeated UEFA Champions League finalists and Bundesliga runners-up have been expected to attempt to make statements of intent in the improvements to their squad this summer.
Bayern have been linked with Manchester City's Dutch defensive midfielder, Nigel de Jong, but they have also been reported as considering activating the €40million (£31.5m) release clause in classy Spain international Martinez's Bilbao contract.
Leverkusen's Germany international, Bender, is another target, however, Bayern claim they do not want to cause aggravation and they also say they have total faith in the existing players at the Allianz Arena.
Bayern director Matthias Sammer told BILD: "We have not planned to pull up alternatives to these two (Martinez and Bender).
Signal
"It would be great to sign one of these players, of course. But it is not a big deal. We fully trust in our current squad. It is a quality squad."
Bayern chairman Uli Hoeness is also wary of disrupting players despite offering hints to potential targets.
He said: "A holding midfielder of class would just be the icing on our cake right now.
"Still, we will not pay out the release clause in terms of Martinez. And a transfer of Bender would just be a matter of whether we receive a certain signal from Bayer Leverkusen.
"We are not going further to submit offers. Going further ahead in this would not be serious. We are not out to cause unrest at Bayer Leverkusen."