Richards hails united GB
Micah Richards believes a rivalry between Team GB's men and women's teams could secure Olympic glory.
Last Updated: 03/08/12 8:35am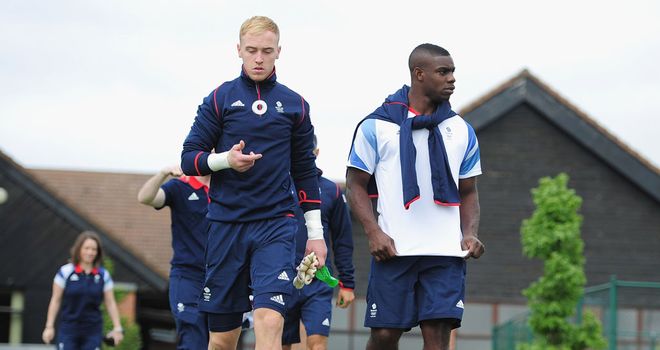 Micah Richards believes a healthy rivalry between Team GB's men and women's teams could propel both sides to Olympic glory.
The achievement of Stuart Pearce's side reaching the competition's last eight has been matched by that of Hope Powell's, with the women's side having won all three of their group games without having conceded a goal.
Richards has revealed relations between the two teams are good, with regular contact helping to keep both sets of players on their toes. Daniel Sturridge has been gently ribbing women's centre-half Eniola Aluko over which team will go furthest.
England men play South Korea on Saturday for a place in the final four, while the women's team take on Canada a day earlier at the same stage.
"I think Studg' has got Aluko's pin. He says he has been texting her saying, 'whatever you can do, we can do better'. We're all in on it," said Richards.
"The women's team have been together a long time and you can see that from the way they have gelled.
"It looks like they are going to be winners but there is no reason why we can't win our next game as well.
"We have bonded well and are fighting for each other."