Ruiz - More to come this term
Fulham attacker Bryan Ruiz says he can handle the pressure and has promised their fans the best of him is yet to come.
Last Updated: 08/08/12 12:09pm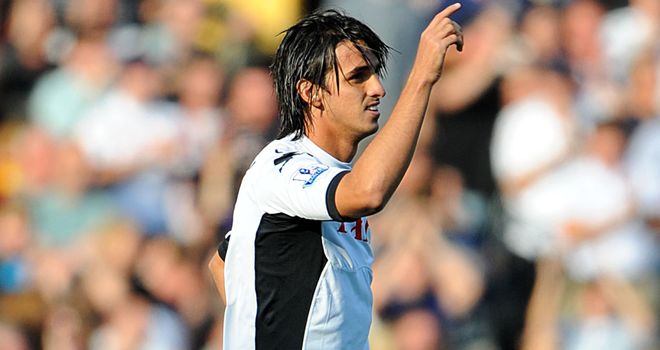 Fulham attacker Bryan Ruiz has promised their fans the best of him is yet to come.
The Costa Rica international arrived at Craven Cottage last year with a £10.6million price tag sitting uncomfortably on his shoulders.
Not surprisingly, it took some time for the stylish playmaker to adjust to the exacting demands of the Premier League.
He only managed two goals last year; however, one was a sumptuous chip against Bolton which highlighted his undoubted quality.
Responsibilities
Following a season of acclimatisation Ruiz now knows what to expect and is confident he can produce his eye-catching quality on a more consistent basis this year.
"As a player that plays further up the pitch, it is one of my responsibilities to help in that area," he told the club's official website.
"Whether that is through assists or scoring goals, that's what I am here to do.
Pressure
"It would be nice to score a few more as the new season progresses though and that's something that I know that I am capable of doing.
"I think there is more to come. I know that the manager has talked about me making a greater contribution and that he has faith that I can.
"Is that pressure? I don't think so. It is exactly what I want to hear because I came to England to show my qualities."