Buffon backs Conte's spirit
Gianluigi Buffon has backed Juventus coach Antonio Conte to remain strong despite his ten-month ban.
Last Updated: 10/08/12 3:27pm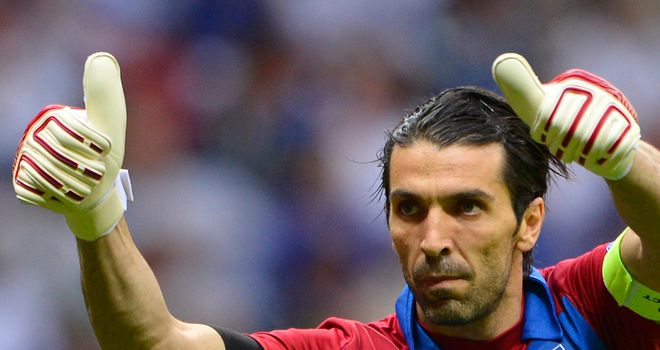 Juventus goalkeeper Gianluigi Buffon has backed his coach Antonio Conte to remain strong despite his ten-month ban.
The coach of the defending Serie A champions was suspended by the Italian Football Federation (FIGC) on Friday because of his involvement in the current match-fixing scandal engulfing Italy.
Conte was accused of failing to report match-fixing to the authorities while he was in charge of Siena in Serie B in 2010-11.
Juventus duo Leonardo Bonucci and Simone Pepe also faced charges related to match-fixing when they were at other clubs, but both were cleared.
The loss of Conte is expected to be huge for Juventus, but Buffon believes that his Italian compatriot will not lose his spirit.
"I'm happy because I am good friends with both Simone and Leonardo," he said.
"I'd like to compliment both of them for being able to come through the kind of pressure they have been under with great courage.
"As far as the manager is concerned, I have a great relationship with him, having been his team-mate, and I believe the desire to fight is in his DNA. He fears nothing."
Buffon will be in action for Juventus in Beijing on Saturday in the Italian Super Cup against Napoli.