Kean bemoans 'disruptive' remarks
Steve Kean says Blackburn's preparations for the new season have been disrupted by recent comments made by Shebby Singh.
Last Updated: 16/08/12 5:36pm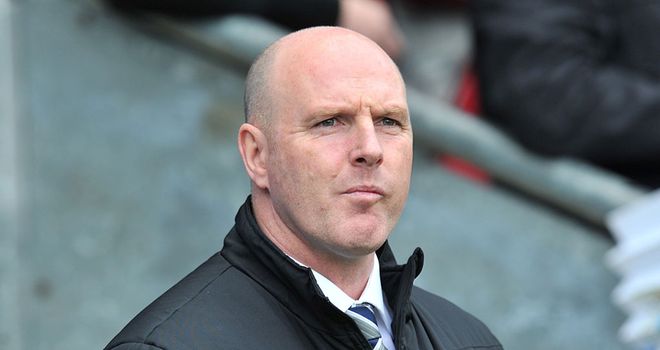 Steve Kean says Blackburn's preparations for the new Championship season have been disrupted by recent comments made by the club's global advisor Shebby Singh.
Rovers start their quest for an instant return to the Premier League with Saturday's trip to Ipswich, but have seen their build-up overshadowed by Singh's controversial remarks about manager Kean and winger Morten Gamst Pedersen.
Singh, speaking at an open meeting with fans last weekend, said Kean would be dismissed if he lost three consecutive games in the opening weeks of the season.
He also likened long-serving Norway international Pedersen, 30, who has played over 300 games for the club since joining in 2004, to a pensioner and suggested his Blackburn career could be in jeopardy.
Disrespectful
Singh apologised for his comments earlier this week but it has failed to appease the Professional Footballers' Association which, in a statement released on Thursday, shared its "considerable disappointment" at the "disrespectful comments" made about Pedersen.
Now Kean has also questioned the sincerity of Singh's words.
"I don't really think it was an apology," he said.
"I think there was an apology that feelings might have been hurt and people might have been rubbed up the wrong way, but I don't really see a retraction being in there.
"So, we'll just move forward. I don't really want to discuss it any longer. I'd rather focus because it's been massively disruptive this week and we just want to get on with the job in hand which is getting prepared for Ipswich.
"It's massively disruptive in a very important, if not the most important, week. I think [the PFA] statement shows how disappointed and unhappy the players are with it.
"Morten has been a fantastic servant. He's probably one of the true gentlemen and it's really affected him."
Opinions
Rovers midfielder Danny Murphy has also expressed his concern at Singh's comments.
"Speaking on behalf of all the players, rather than getting into individual opinions, I think everybody was hugely disappointed at the content of what was said," said the ex-England international.
"Some of the lads had a meeting with him and expressed their opinions.
"What's been said will stay in house, but the lads certainly weren't happy about it and we are together, we stand by each other's side and we also back the manager."