Gera relishing challenge
Zoltan Gera knows that he will have to keep working hard to stay in the West Brom side despite scoring a great goal in the win over Liverpool.
By Juha Pal
Last Updated: 20/08/12 12:58pm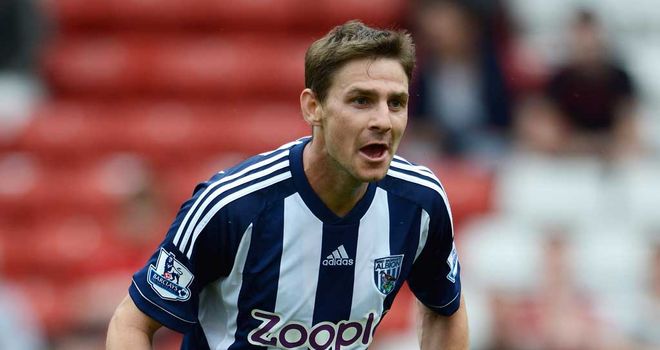 Zoltan Gera knows that he will have to keep working hard to stay in the West Bromwich Albion side despite scoring a spectacular goal in the win over Liverpool.
The Hungarian broke the deadlock at The Hawthorns with a stunning volley to put the Baggies on course for a 3-0 victory.
Gera admits that he found the pace of the game tough after missing so much of last season with a serious knee injury, while he had not been able to play for his country in an international friendly last week.
"Although I could do my defensive job (well), I couldn't really help our attacks before my goal," he told Nemzeti Sport.
"It was difficult to get used to the speed of the game. You can't quite prepare for that in training.
"I had to miss some training at the beginning of the week, and that's why Hungarian coach Sandor Egervari didn't use me against Israel.
"I say thanks to him as I was then able to get ready for the game on Saturday."
World Cup dream
Gera remains fully committed to Hungary and hopes they can qualify from a tricky group for the World Cup in Brazil in 2014.
The 33-year-old knows that he will be best placed to help his nation if he is performing well on a weekly basis for West Brom, and he is relishing the challenge of trying to enjoy a successful season at both club and international level.
He said: "My dream is to play in the World Cup but dreaming is not enough. This is a very important year.
"The situation is similar at the national team and at WBA. The rivalry is high between our team and the others which is great.
"I have to fight hard week by week to get into the (West Brom) team as there are good and even better players waiting for their chance.
"The better I do at my club, the more I can help Hungary.
"I won't be different from other players just because of my goal. A new day starts tomorrow with new challenges."