Pogba denies disrespect
Paul Pogba has rejected Sir Alex Ferguson's claims he was 'disrespectful' - claiming he just wants to play football.
By Patrick Haond
Last Updated: 21/08/12 12:19pm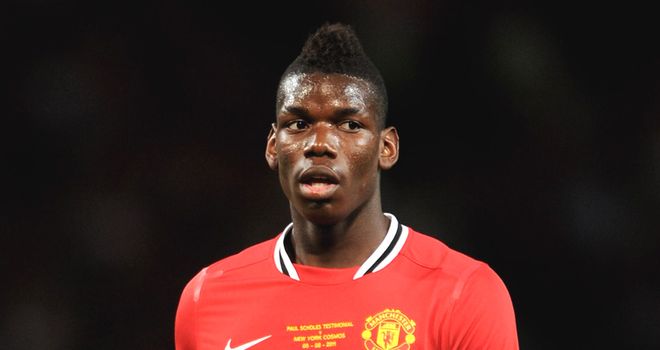 Paul Pogba has denied Sir Alex Ferguson's claims he was 'disrespectful' - claiming he just wants to play football.
Pogba left Manchester United for Juventus earlier this summer, with the Red Devils boss unhappy about the manner of the young Frenchman's exit.
Ferguson accused Pogba of not showing the club "any respect at all" after keeping them in the dark about his negotiations with Juve.
But the 19-year-old has defended his actions by explaining that his chance at Old Trafford never arrived.
"I don't know why he said that," Pogba told L'Equipe. "A 19-year-old player who said no to Ferguson - maybe he took it badly?
"There are things about which we failed to agree.
"I don't regret anything. I learnt a lot there. But you have to be part of it to understand my decision. It is a feeling I had with the coach.
"The coach trusted me, but he didn't play me, saying I was too young.
"He said 'Your time will come' but it didn't come.
"Despite his 25-year career, despite the fact he was the boss, my objective was to play. I am impatient.
Starter
"Now I want to become a regular starter and become one of the best players in the world.
"To achieve that, there is only hard work - I learnt that alongside the great players at Manchester United."
First-team opportunities may be more forthcoming in Turin but Pogba insists he has received no promises from the Bianconeri.
And with Andrea Pirlo and Arturo Vidal ahead of him in the pecking order, the France Under 21 international is not expecting any favours - because he has heard promises before.
He added: "I didn't go to Juve because I knew I would be part of the starting line-up. I have no guarantee.
"The coach told me there are a lot of matches to play and he wanted a substitute for Pirlo and Vidal. He didn't tell me you will play X number of matches.
"When I was at Manchester United, I have been told I would play."