Sam doubts further signings
West Ham boss Sam Allardyce believes Matt Jarvis will be his final piece of business during the summer transfer window.
Last Updated: 24/08/12 5:31pm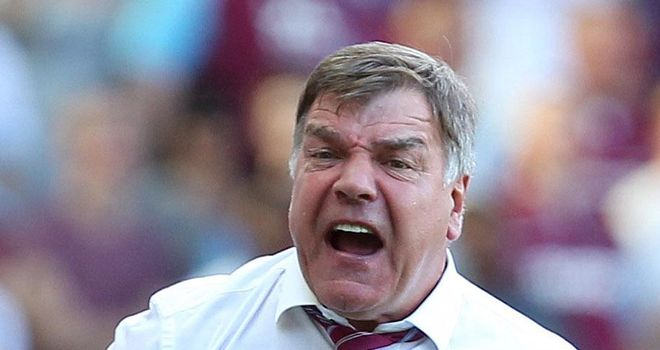 West Ham manager Sam Allardyce believes the club-record £10.75m signing of Wolves winger Matt Jarvis will be his final piece of business during the summer transfer window.
England cap Jarvis finally completed his move back to the Premier League by joining the Hammers on Friday and is available for Saturday's trip to Swansea.
Allardyce, who says he would have pursued a number of foreign targets had Jarvis's move collapsed, doubts whether any further signings will be agreed before next Friday's deadline.
But he admits nothing can be ruled out in a hectic week when plenty of last-minute deals are struck.
Mayhem
"I don't expect any more signings at this moment in time," said Allardyce.
"We had a couple of players lined up that were from abroad in case the Matt transfer didn't come off. We have obviously now said 'thanks but we can't go in that area any more'.
"We wait and see as always going into the mayhem of next week what might turn up of course."
Newly-promoted West Ham marked their top-flight return with a 1-0 victory against Aston Villa on the opening day of the new season.
But Allardyce realises leaving Swansea with all three points will be a difficult proposition.
Over-confidence
The Swans thumped QPR 5-0 at Loftus Road in their first fixture as new boss Michael Laudrup enjoyed the perfect start.
"I don't know if they will suffer from over-confidence," said Allardyce. "I hope so because if there is we may be able to take advantage of that. But I don't think there will be.
"Everybody found it a hugely difficult task to beat them at their ground. On the back of them trying to continue that, and their magnificent result against QPR, it will be a tough, tough match."