Rangers new boy David Templeton has denied Hearts' claims he had 'switched off'
Rangers new boy David Templeton has rejected claims by Hearts that he "had switched off completely".
Last Updated: 03/09/12 12:52pm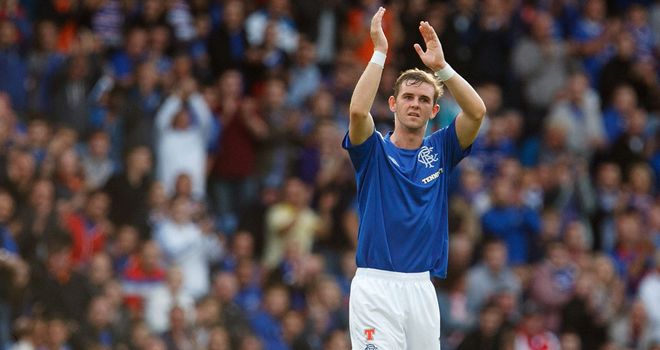 Templeton, who scored two goals on his Rangers debut on Sunday, was criticised in a statement by Hearts after he moved to Ibrox on Friday.
Hearts accused Templeton of a lack of focus and said former manager Paulo Sergio had "issues" with the player's attitude, resulting in his omission from the Scottish Cup final squad.
"They are only doing it to cover themselves and I'm just looking forward to being here," said Templeton, who has dropped down to the Third Division to join Gers.
"I was there for five-and-a-half years and I gave everything no matter what and I'll do that whatever club I play for."
He added: "I don't see joining Rangers as a lack of ambition. It shows my ambition as I want to help Rangers get back to where they belong."
Rangers boss Ally McCoist added: "I don't want to get involved - but every player who has left this club has gone with our best wishes.
"Maybe that's the way to do it but I don't want to get involved in a slagging match. I don't claim to know David well but I don't see him having an attitude problem."