Glen Johnson is confident Liverpool can be successful under Brendan Rodgers
Glen Johnson has backed new manager Brendan Rodgers to be successful at Liverpool if everyone remains patient.
Last Updated: 05/09/12 9:01am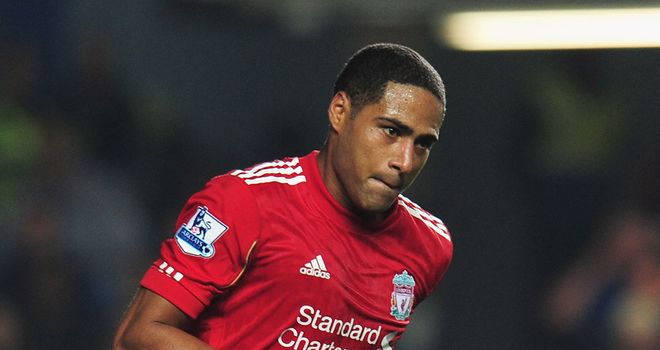 The Reds have made a disappointing start to the new season under Rodgers, picking up just one point from their opening three Premier League matches.
Rodgers was appointed earlier in the summer after building a reputation with Swansea, and Johnson has called for patience as a long-term project develops.
"Anything new is going to take time but the lads are working hard to try and make the success come together," the full-back said in the Daily Star.
"Everyone needs to be patient, including the players."
Rodgers has left the players in no doubt about how he wants the game to be played and Johnson is keen for Liverpool to start dominating opponents, particularly at home.
"We need to make Anfield a place where no team wants to come or can enjoy their football," he explained.
"We need to get on top of teams from the start and try and make it as difficult as possible for them.
"When Brendan is talking, you're so focused on what he's saying.
"You can be in a meeting for half an hour but it will feel like 10 minutes. It's clear for everyone to see the way Brendan wants us to play. He did fantastic at Swansea and he is a fantastic coach."