Nouioui - Barca win possible
Celtic signing Lassad Nouioui is hopeful ahead of his team's tough assignment against Barcelona.
Last Updated: 06/09/12 8:36pm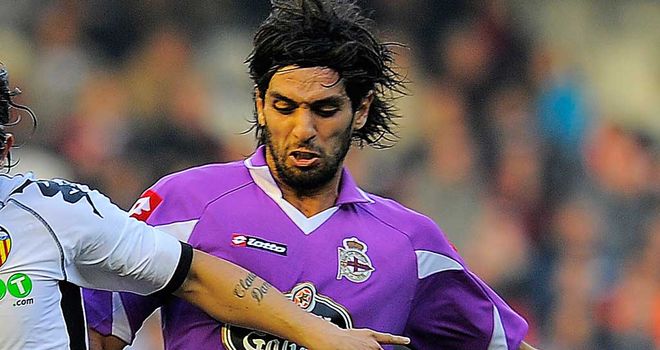 Celtic signing Lassad Nouioui admits his new team are in for a tough ordeal against Barcelona but is still hopeful of an upset win.
The Hoops have been drawn against the Catalan giants in the group stages of this season's UEFA Champions League.
And the Tunisian striker has experience of taking on Barca having played at Camp Nou for Deportivo La Coruna.
Although the 26-year-old knows Neil Lennon's side must brace themselves for a tiring night next month he believes it will be a memorable experience no matter what happens.
Asked if had enjoyed any success there, Nouioui said: "No. Obviously not. In the last three or four years there haven't been many teams who have actually won, apart from Real Madrid.
"But it's not impossible. Everybody knows Barcelona are one of the top clubs in Europe but I do think we have a chance. It is possible to do something.
"It is extremely difficult to play against them because basically you spend most of the game chasing the ball. You run, run, run so it is very tiring.
"Playing against Barcelona has to be a good memory, whatever happens, but is difficult, no doubt about it."