Craig Levein talks up Scotland's World Cup ambitions ahead of qualifiers
Craig Levein is in no doubt his Scotland squad have improved since the beginning of their previous qualifying campaign.
Last Updated: 07/09/12 5:33pm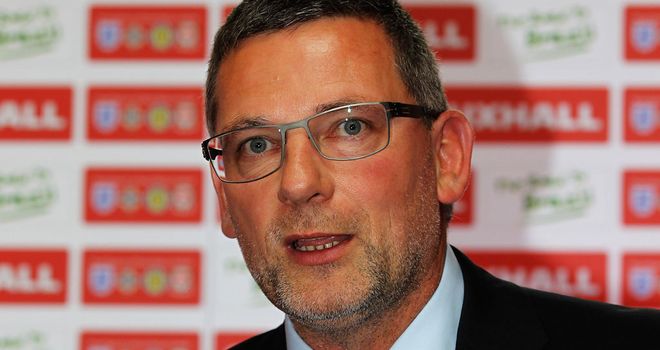 The Scots on Saturday kick off their World Cup bid against Serbia at Hampden, with Levein now in the job for more than two-and-a-half years.
The former Dundee United manager's first campaign started poorly, although they went into the last game with a chance of qualifying for Euro 2012.
Scotland drew in Lithuania in their opening European Championship qualifier and scraped a late win at home to Liechtenstein, before they lost 1-0 in the Czech Republic when Levein employed his infamous 4-6-0 formation.
The lack of ambition in Prague did not help his popularity but the manager's vision of a solid team with attacking threat came much more into focus during August's 3-1 friendly win over Australia.
Levein knows now is the time to shine, though, as Scotland host the Serbs and Balkan neighbours Macedonia in a Hampden double-header.
'Media war'
"This is a tough, tough match," he said of the meeting with Serbia. "They have 16 players in the Champions League and a further six in the Europa League, so they are quality players.
"The fortunate thing for me is that our players have improved enormously and our team has improved enormously from where we were two years ago at the start of the previous qualifying campaign.
"I believe wholeheartedly in this group of players and I believe we have the best chance of qualifying for a long time."
Meanwhile, Serbia captain Branislav Ivanovic has claimed his criticism of Scotland in some media quarters on Friday was due to him being misquoted.
He was reported as saying of the Scots: "They become very disoriented when the ball is consistently played on the ground."
But Ivanovic explained: "I think this is the media war started. What you have seen in your media, I think it was mistakes in the translation. We are full of respect for your national team."