Northern Ireland defender Gareth McAuley happy to frustrate Russia in World Cup qualifer
Gareth McAuley felt Northern Ireland did a good job of frustrating Russia despite suffering a 2-0 defeat.
Last Updated: 08/09/12 3:15pm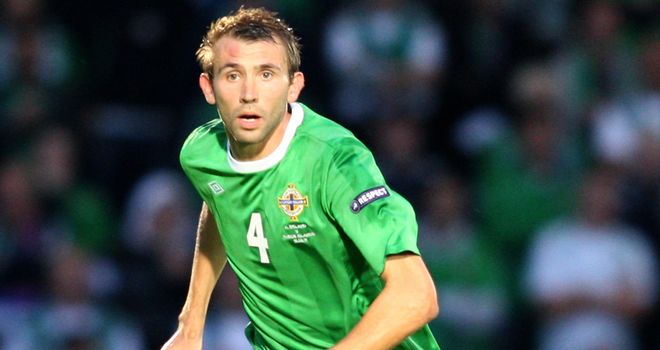 Russia, ranked 13th in the FIFA standings to Northern Ireland's 129th, were always expected to win the Group F contest but never ran riot as the visitors were breached just once in each half.
McAuley was one of the visiting side's standout performers in Moscow, putting in a tireless display at the back to help keep his side within sight of an unlikely draw for much of the match.
The West Brom defender is used to trying to upset the odds against some of the Premier League's top sides and believes Michael O'Neill's team did a decent job of getting under Russia's skin.
"We did what we wanted to do and that was frustrate," he said.
"We had a lot of our senior players back for this match and there are lots of caps at this level from throughout the team.
"The pressure was on us to be better with the ball this time but we knew they were a top side and would have a lot of the ball.
"But we annoyed them and we could have had a goal ourselves."
The most likely source of a Northern Ireland goal appeared to be from the head of McAuley, who twice went close from Chris Brunt assists.
The pair are team-mates at club level and combined successfully when McAuley headed in Albion's second in the recent win over Everton.
"Brunty and I have talked about doing what we did at the club - his corner and my header," said McAuley.
"We had talked about how small a side they generally are and we just agreed in situations like that we would go for it."