Swansea City defender Ashley Williams is not worrying about a new contract
Swansea City defender Ashley Williams says there is no pressure to sign a new contract after insisting he is happy.
Last Updated: 09/09/12 10:11am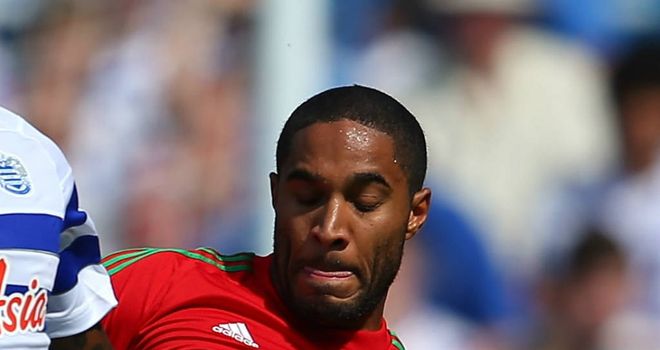 The Wales international enjoyed an impressive debut season in the Premier League and he was linked with a move to Newcastle United over the summer.
Williams only signed a three-year extension to his contract 12 months ago, but reports have suggested Swansea want to offer the centre-half a new four-year deal.
The 28-year-old is happy to be wanted in South Wales, but has stressed there is no rush to reach an agreement over fresh terms.
"It's a boost and always nice to be wanted," said Williams in the Sun Sunday. "It is early days and we haven't got down to talking about it.
"But there's no rush as Swansea know me. I've been here five years and they know I'm not bothered about contracts. I just get on with the job.
"How could I not be happy at the minute? It's been a great start, in fact perfect. I'm captain and I'm enjoying it.
"If the contract is right for me to sign now, then I'll sign it. If it's not, then I won't sign it. It's no big deal or pressure. I may sign it in the future. At the minute I'm happy."