Ian Holloway will not let Tom Ince leave Blackpool for £5million
Blackpool boss Ian Holloway has told Premier League clubs they have no chance of snaring starlet Tom Ince on the cheap.
Last Updated: 09/09/12 10:25am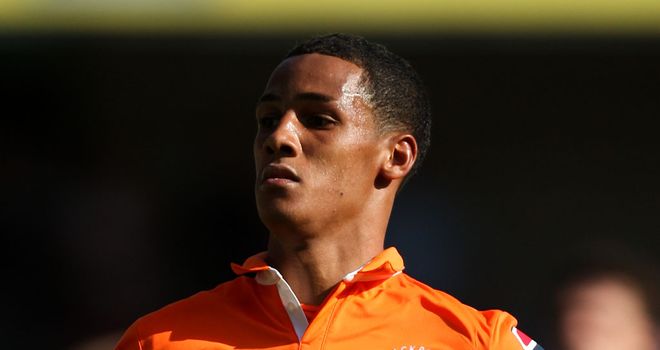 Ince was let go by Liverpool in 2011 without a top-flight appearance to his name but has since flourished at Blackpool, hitting 16 goals in 29 games last season and four in five so far this term.
The Seasiders are reported to have rebuffed a £4million bid from Newcastle for the 20-year-old but, though further approaches are expected in the January window, Holloway has fired an early warning.
"I heard this week that my brilliant Blackpool youngster Tom Ince will be heading for the Premier League in January," the Blackpool boss wrote in his Sunday Mirror column.
"That might just happen if he maintains the incredible standards he has set in the first few weeks of the season ... but not for the £5m fee being quoted.
"I'm not going to say how much interested clubs will have to come up with if they are to prise one of my best players away. But I did note that Liverpool have just paid £15m to Swansea for Joe Allen.
"My chairman showed in the way he dismissed below-market-value bids for Matt Phillips this summer that Blackpool won't allow bigger clubs to take liberties with us.
"We've got money in the bank following our season in the Premier League and subsequent trip to the Championship play-off finals so we don't need to let our top performers leave on the cheap."