Liverpool teenager Raheem Sterling is wanted by England and Jamaica
Theodore Whitmore is waiting for Liverpool winger Raheem Sterling to decide if he wants to play for Jamaica or England.
Last Updated: 09/09/12 12:14pm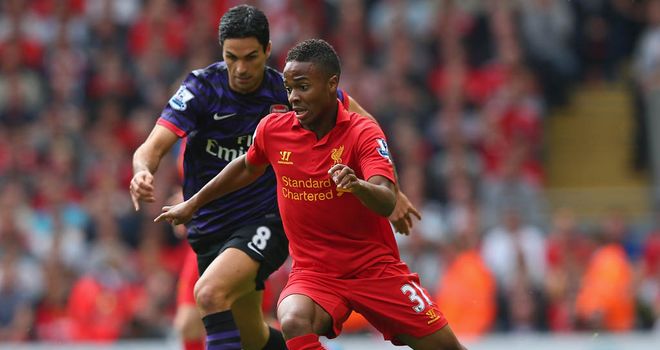 Sterling has enjoyed an impressive start to the season for Liverpool and has already been tipped to become a future senior England international.
However, the 17-year-old was born in Jamaica and Whitmore has confirmed interest has been shown in persuading the winger to play for the Reggae Boyz.
Whitmore believes Sterling, who has played for England Under 19s, has a lot to offer Jamaica if he decides to represent the country of his birth.
"We definitely showed an interest in Sterling before and we are just waiting on him now for the go-ahead," Whitmore told STAR Sports.
"We have seen him a number of times, he is a quality player with a lot to offer this programme, but it's up to him and the door is open.
"I don't want to go into any further details but as I said he is definitely someone we have our eyes on and it's all up to him now."