Andrew Little is not worrying that Northern Ireland have not won for over a year
Andrew Little is not worrying about the statistics ahead of Northern Ireland's World Cup qualifier against Luxembourg.
Last Updated: 10/09/12 7:59am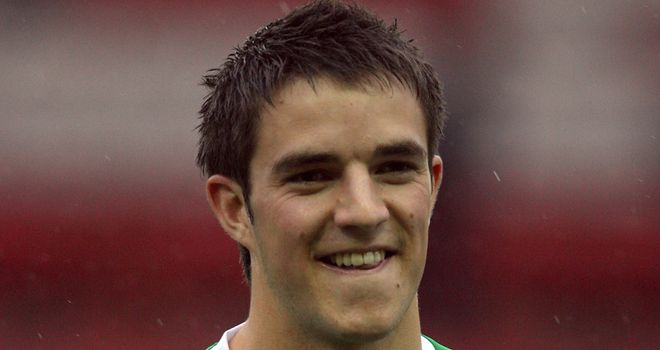 Northern Ireland lost 2-0 in Russia on Friday to ensure Michael O'Neill is still searching for his first win as coach since replacing Nigel Worthington.
O'Neill has secured just one draw from his four games in charge, while Northern Ireland have not won since beating the Faroe Islands over 12 months ago.
A home date with Luxembourg gives O'Neill the chance to get off the mark, although Little is anticipating a difficult test at Windsor Park.
"I'm not really one for statistics, but there have been quite a few bad ones for Northern Ireland over the years, like the length of time we had without scoring (10 games under Sammy McIlroy)," said Little.
"If that's what people like to talk about then maybe it's good pub chat but it's not something we think about going into games.
"If you look at our starting line-up and the squad we have we should be performing better, we know that.
"Albeit we've had a bad start in Russia but it's a fresh campaign and we can kick on from here.
"Luxembourg will not be easy by any circumstances but home advantage will be key. We have to get a lot more of the ball and take our chances for goals.
"Against Portugal they showed it would be a difficult game for us, but if it is goals we're looking for, I want to contribute to that."