Wolves goalkeeper Wayne Hennessey is closing on a first-team return
Wolves keeper Wayne Hennessey can see 'light at the end of the tunnel' as he closes on his return from a knee injury.
Last Updated: 11/09/12 10:18am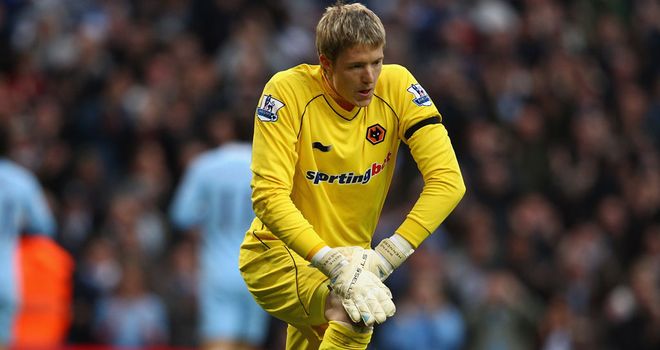 The Wales international has been sidelined since suffering the injury against Sunderland in April, but is hoping to be able to step up his rehabilitation when he visits the surgeon this week.
Hennessey is not setting a target for his first-team comeback, but the 25-year-old is pleased with how things are progressing.
"I see the surgeon again and hopefully that will be good news and maybe my last visit," Hennessey told the club's official website.
"If all is well I can maybe move into contact work and then try and push on from there.
"It feels good at the moment but I'm not getting carried away. With a cruciate injury you have to find that balance between not doing too much or not doing too little.
"I can certainly see the light at the end of the tunnel because I am doing little bits here and there with kicking and so on and saving shots again."